Today, travel has become more and more popular and widespread needs of each person. The hard-working days will gradually be compensated by interesting places with great scenery. Vietnam is a country that attracts a lot of visitors every year. In this article, TADY TRAVEL introduces Top 14 most beautiful destinations in Vietnam visitors should not miss.
1. Hoan Kiem lake
Hoan Kiem Lake, also known as Sword Lake, is located close to Hanoi Old Quarter. Although it is not the largest lake in the capital, Hoan Kiem Lake has been associated with the lives and thoughts of many people. The lake is located in the center of a district with narrow old quarters, which has opened up a large enough space for indigenous cultural activities. The lake has many beautiful scenes. And more than that, the lake is associated with a legendary history and is a symbol of Hanoi.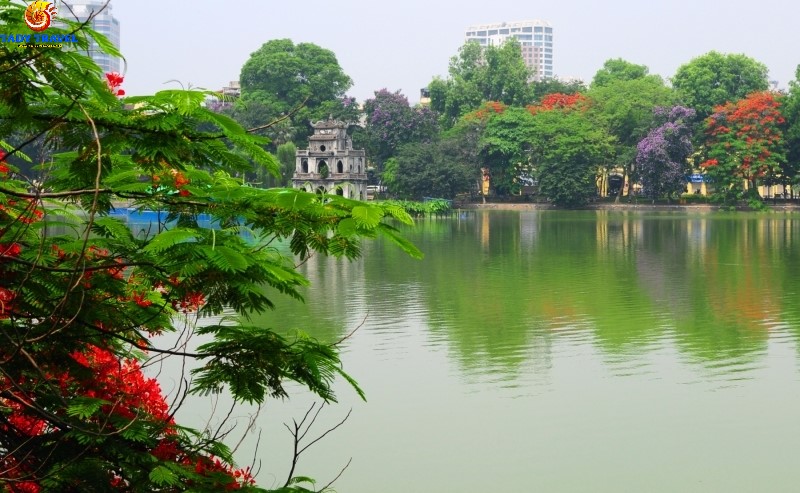 Watch this video to know more about amazing destinations in Vietnam
2. Thien Mu Pagoda
Thien Mu Pagoda, also known as Linh Mu Pagoda, is an ancient pagoda located on Ha Khe hill, on the left bank of the Perfume River, about 5 km west of Hue city center (Vietnam). Thien Mu Pagoda was officially established in 1601, during the reign of Lord Nguyen Hoang. With natural beauty and Thien Mu Pagoda has become the most beautiful pagodas in Hue. Having gone through many historical events, Thien Mu Pagoda was once used as an altar for the Earth in the Tay Son Dynasty (about 1788), and was restored and rebuilt many times under the Nguyen kings.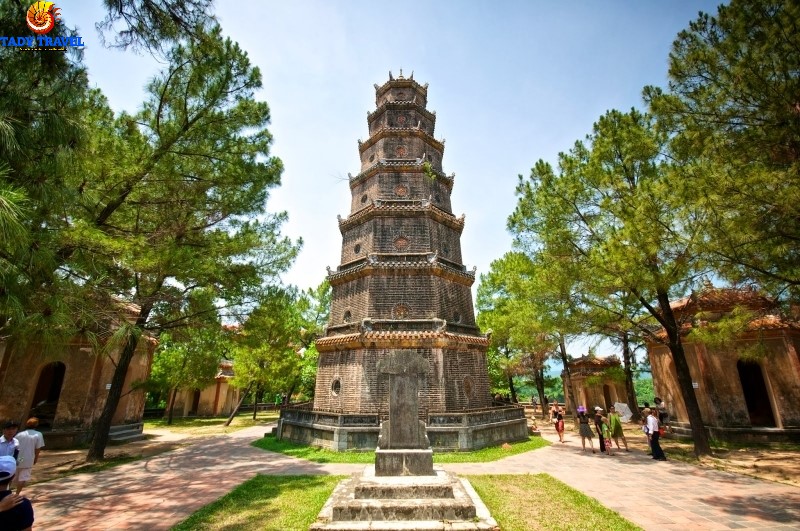 3. Ha Long Bay
Ha Long Bay (the bay where the dragon landed) is a small bay on the west coast of the Gulf of Tonkin in the Northeastern Sea of ​​Vietnam. Ha Long Bay has an area of ​​about 1,553 km², including 1,969 large and small islands, most of which are limestone islands, of which the core area of ​​​​the Bay has an area of ​​​​335 km² with a dense cluster of 775 islands. Thanks to the beautiful poetic scenes, unique caves, rich coastal ecosystems and long-standing culture and customs. Ha Long Bay is rated as one of the 29 most beautiful bays in the world. At the end of March 2012, New Open World organization also officially recognized Ha Long Bay as one of the new seven natural wonders of the world.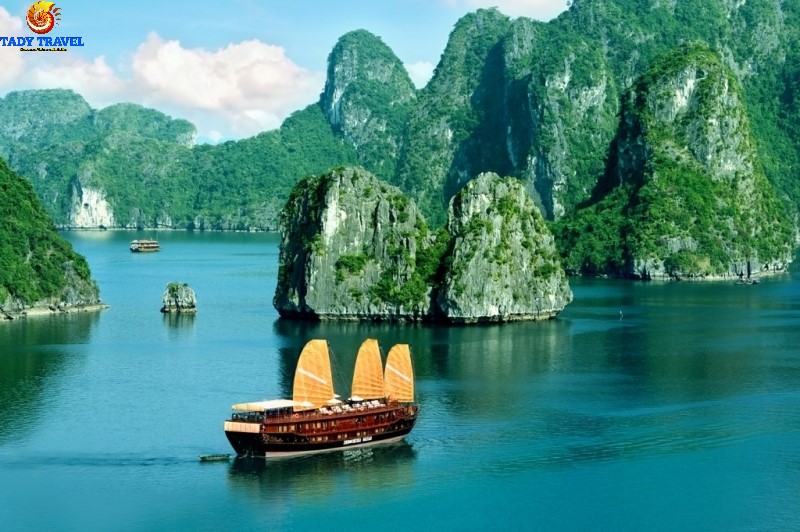 4. Ninh Binh
Not far from the bustling capital of Hanoi, but Ninh Binh always gives visitors a strange sense of peace and lightness. Some famous tourist destinations in Ninh Binh that make tourists fall in love are Trang An, Bai Dinh pagoda, Hoa Lu ancient capital or Tam Coc, Bich Dong… Ninh Binh also owns many dishes that you should try such as: Scorched rice, mountain goat meat, sour spring rolls….It can be said, Ninh Binh tourism has been gradually asserting its position. Coming to Ninh Binh is an opportunity for you to return to the ancient capital of Vietnam to understand more about the traditions, history, culture.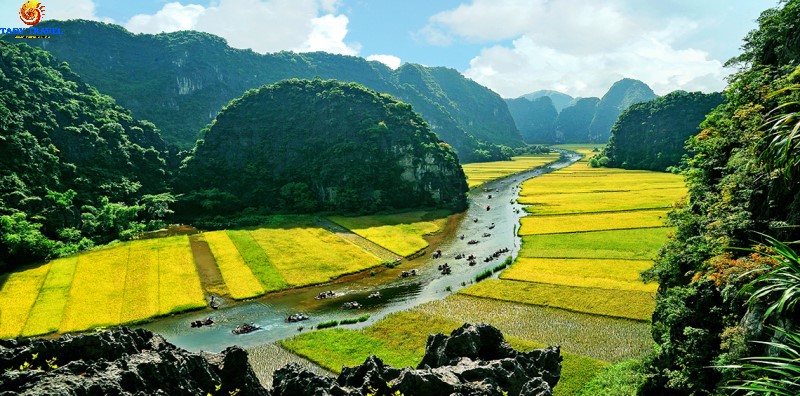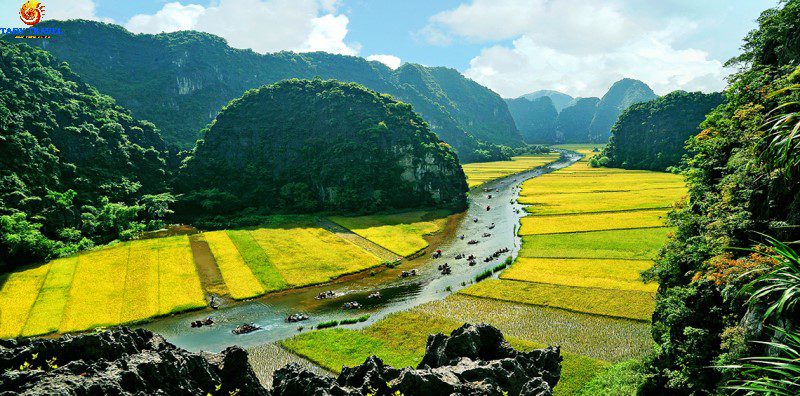 5. Phong Nha Ke Bang
Phong Nha cave is located in the complex of Ke Bang limestone massif, in the territory of Son Trach commune, Bo Trach district, Quang Binh province. It can be said that this is a natural masterpiece, a precious heritage of Vietnam and the world. Phong Nha is not like other tourist destinations in Vietnam, the cave located in the primeval forest of Ke Bang seems to be pristine. Sitting on a boat running up the river, looking out on the two banks, we see the same limestone mountains, scattered villages, corn fields, sugarcane fields. Phong Nha consists of two parts: dry cave and water cave. Phong Nha cave has been recognized by UNESCO as a world cultural heritage. The most interesting thing when exploring is the beautiful, shimmering space in the cave, listening to the murmuring water, pleasant and cool air, all of which will give you a feeling like nowhere else. Coming to Quang Binh, you remember to visit Phong Nha – Ke Bang cave, you will surely be conquered by the shimmering, fanciful natural landscape, like a once-in-a-lifetime paradise.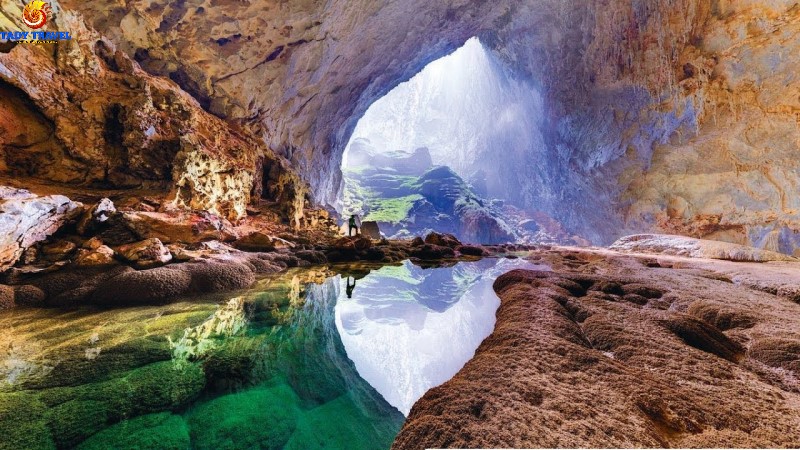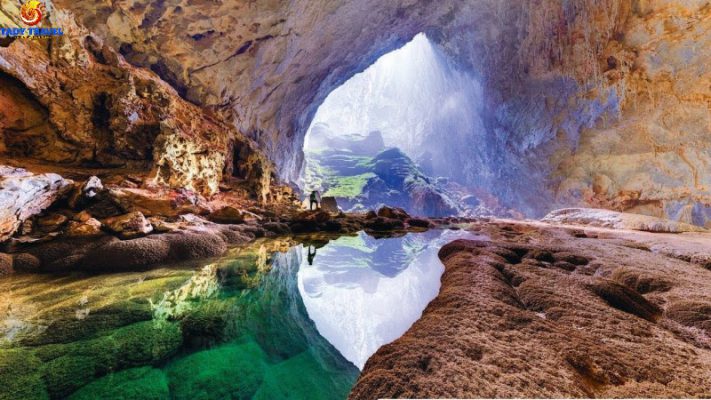 6. Da Nang
Da Nang is one of the most attractive destinations in Vietnam.The city on the Han River attracts tourists by the most amazing beaches. Besides, Da Nang is also one of the 20 cleanest cities in the world. . Da Nang is famous for its temples, pagodas, shrines, peaceful beaches. Some famous tourist sites in Danang including: Dragon Bridge and the two banks of the Han River, My Khe Beach, Ba Na Hill, Asia Park…It can be said that Da Nang city is always the pride of Vietnam. There are a lot of beautiful things you can discover in Danang.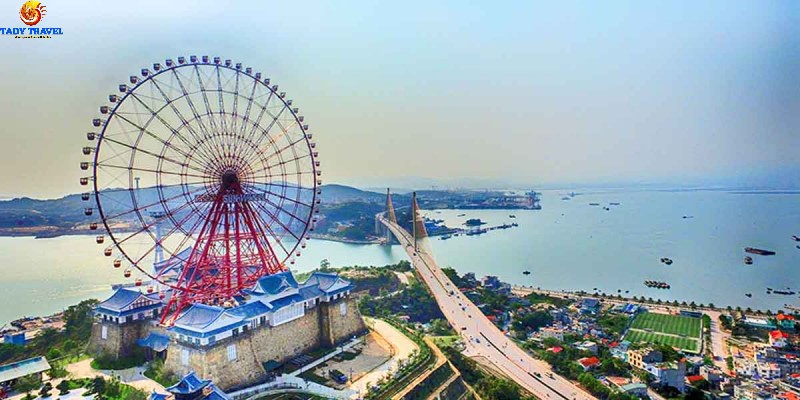 7. Hoi An
Hoi An is one of the most beautiful destinations attracting a lot of international tourist every year. Hoi An has an old appearance with a gentle lifestyle chosen by many tourists. Hoi An has been recognized as a UNESCO cultural heritage since 1999. Hoi An still preserves the ancient architectural monuments and intangible cultural heritage such as religious activities, folk art, cultural festivals, traditional craft villages… In addition, the cuisine of Hoi An is also one of the special things that visitors should enjoy such as Cao Lau, Quang noodles….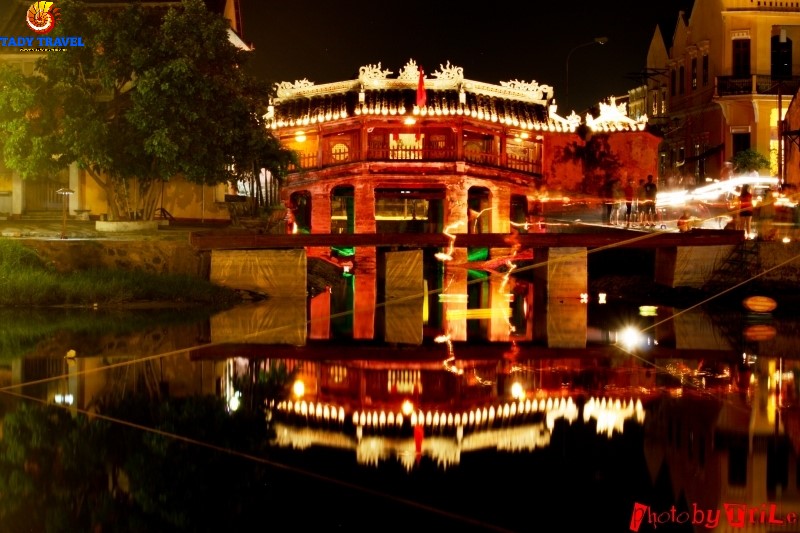 8. Sapa terraces
Sa Pa is a highland town in Sa Pa district, Lao Cai province, Vietnam. Located on ground at an altitude of 1500 to 1650 meters on the slopes of Lo Suay Tong mountain. The peak of this mountain can be seen in the southeast of Sa Pa, with an altitude of 2228 meters. Looking down from the town, there is Ngoi Dum valley in the east and Muong Hoa valley in the southwest. Among many famous scenic spots such as Fansipan peak, Ham Rong flower garden, ancient stone church… the terraced fields are also the places that most tourists want to visit.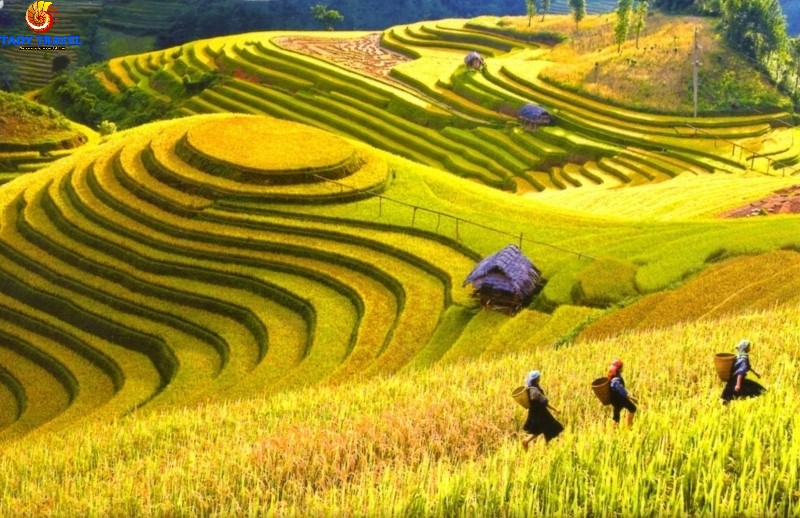 In 2009, Travel and Leisure Magazine (USA) also voted Sapa terraced fields as one of the 7 most beautiful terraces in Asia and the world. In December 2011, Lonely Planet (UK) tourism magazine introduced "Sa Pa is one of the 10 great places in the world for trekking" and in early November 2013, the Ministry of Culture, Sports and Tourism of Vietnam has also decided to rank Sapa terraced fields as a national scenic heritage.
9. Nha Trang
Nha Trang is as beautiful as a jewel of Vietnam. Nha Trang attracts a lot of Vietnam and international tourists every year. The best time to visit Nha Trang is July, August, and September. In Nha Trang, there are many tourist attractions you can visit, such as: Vinpearl Land, Mun Island, Tam Island, Ninh Van Bay, Institute of Oceanography, Ponagar Tower, Husband and wife island, Dai Lanh beach, Dam Market… Nha Trang is one of the most interesting and attractive destinations in Vietnam that you cannot miss. Nha Trang is not only famous for its beautiful scenery but also delicious food.You should try seafood, grilled spring rolls, jellyfish noodles, Cau Dua Duck, …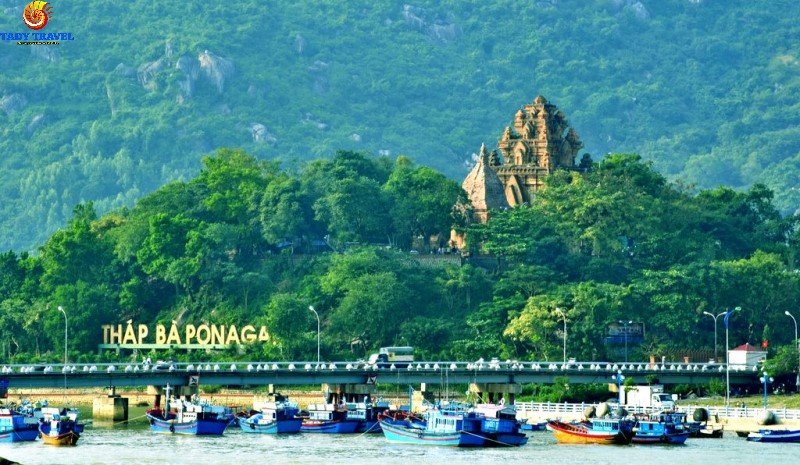 10. Mui Ne
Mui Ne is a well-known destination in Phan Thiet. Mui Ne attracts a lot of international tourists every year. Mui Ne is famous for its amazing beaches and the weather is beautiful all year round. From a deserted coastline with desert-like red sand dunes far from the road, only a few poor fishing villages, Mui Ne has sprouted hundreds of resorts close to Phan Thiet city center, Mui Ne is connected to this coastal city by two roads Nguyen Dinh Chieu (road 706) and Vo Nguyen Giap (road 706B) – considered an important route. tourism industry of Binh Thuan. When coming to Mui Ne, visitors will be able to visit the fishing village of Mui Ne, have the opportunity to witness the activities of a pure Vietnamese fishing village.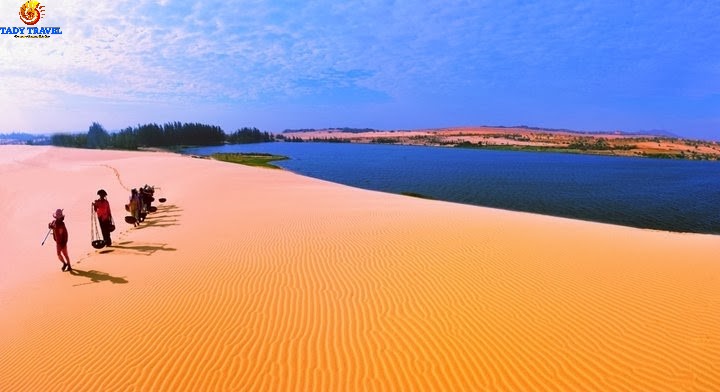 11. Da Lat
Da Lat has been a tourist center of many international tourists. Located on the majestic and poetic Lam Vien plateau. It has a very specific climate that no other city has. With its own unique beauty, Da Lat treats visitors with the pristine mountains, hills, and thousands of flowers that are the hallmarks of this city. Da Lat has always been a famous tourist destination, attracting many tourists to visit every year. With many famous places to visit, beautiful scenery that captivates people's hearts, Da Lat always leaves an unforgettable memory on those who have been here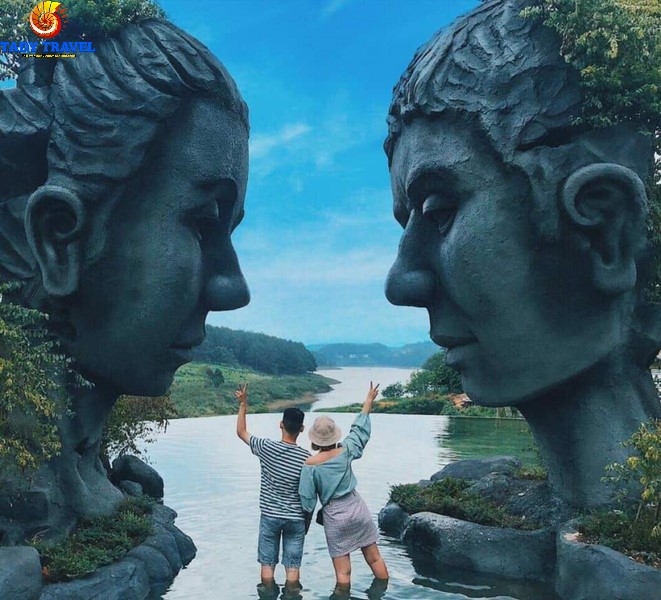 12. Ho Chi Minh City
Ho Chi Minh city is a famous city in Vietnam. It is known as Saigon – the largest city in Vietnam, with a developed economy and high quality of life. Every year, Saigon welcomes a large number of tourists, including domestic and foreign tourists. Dubbed the city that never sleeps, Ho Chi Minh City will not let you down when you come here.
Some places should not be missed when having the opportunity to visit Saigon: Nguyen Hue Walking Street, Anh Sao Bridge, Bach Dang Wharf, Bui Vien West Street, Opera House, Notre Dame Cathedral,… Ho Chi Minh City is also a city where many regional and international cuisines converge.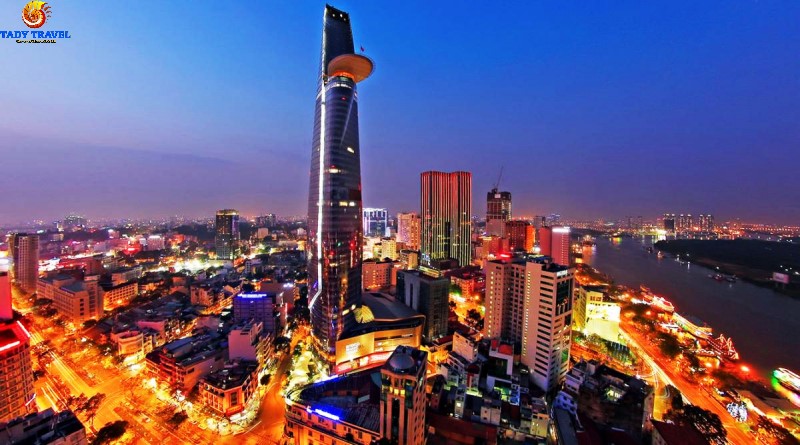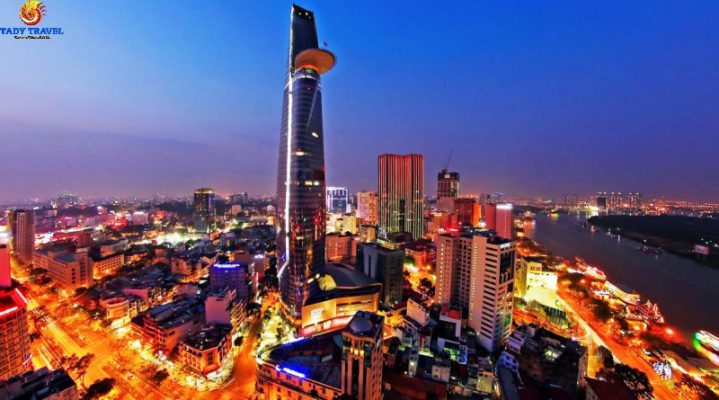 13. Can Tho
Can Tho is the central area of ​​the Mekong Delta region, with a typical cultural lifestyle of the western part of the river. Some attractive and interesting tourist attractions in Can Tho are: Cai Rang Floating Market, Ninh Kieu Wharf, Binh Thuy Old House, fruit gardens,… Coming to Can Tho, you will have the opportunity to visit the gardens with luxuriant fruit trees and traditional craft villages. Can Tho has many specialties for you to try.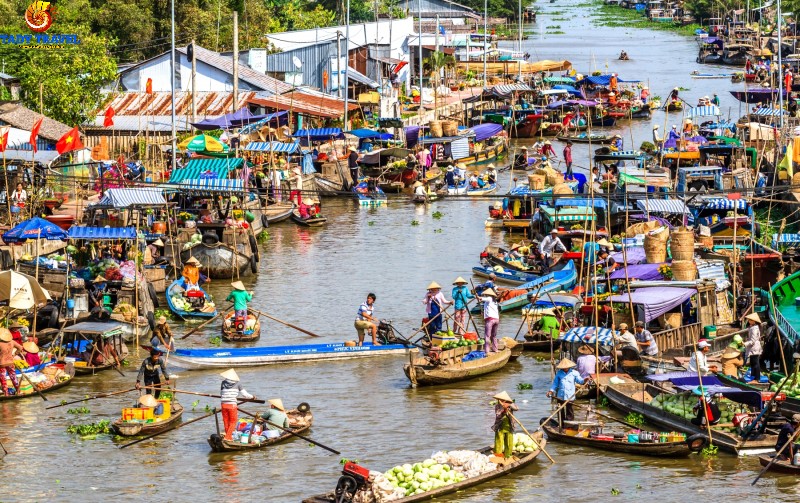 14. Phu Quoc island
Phu Quoc, also known as Pearl Island, is the largest island of Vietnam located in the Gulf of Thailand. The entire island district has a total area of ​​589.23 km² (according to land statistics in 2005), approximately the area of ​​the island nation of Singapore in the 1960s when it was not leveled and encroached on the sea. Phu Quoc is famous for its amazing beaches. Visitors have chances to immerse themselves in the cool, clear water of beautiful beaches. Some destinations you should not miss in Phu Quoc are Ham Ninh fishing village, Safari zoo, Sunset Sanato, Thom Island, Sao beach, Phu Quoc prison… Not only amazing with natural landscapes, Phu Quoc is famous for beautiful dishes with seafood and local dishes.