Thailand is not only well-known for its beautiful temples, Thailand is also famous for its beautiful beaches attracting millions of tourists every year. In Thailand, there are 3 types of beaches: natural and unspoiled beaches, beaches near dining and shopping areas,  the last is a suitable beach for you to relax. In this article, TADY TRAVEL will suggest you Top 11 most beautiful beaches in Thailand you should visit.
1. Bamboo Island
Bamboo Island is likened to a paradise with unspoiled natural landscapes when traveling to Thailand, where visitors can enjoy a relaxing and quiet vacation. This tiny island is uninhabited and visitors can camp overnight or explore the entire island in just 30 minutes.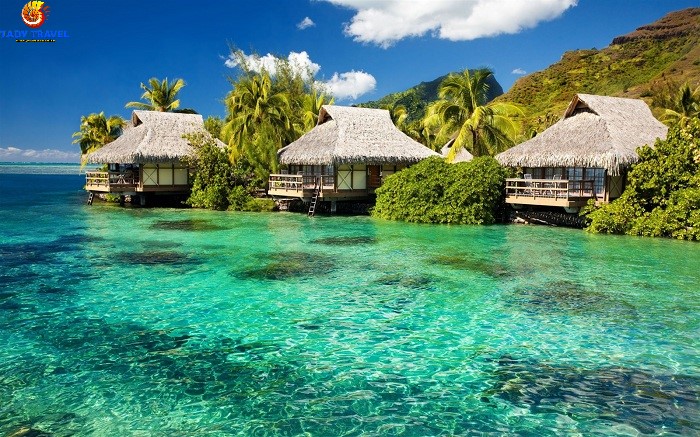 2. Maya Beach, Koh Phi Phi Le
Maya Beach has large cliffs, arc-shaped sands and beautiful turquoise waters. Besides, this place was also chosen by Hollywood filmmakers as the filming location for the movie The Beach starring Leonardo DiCaprio.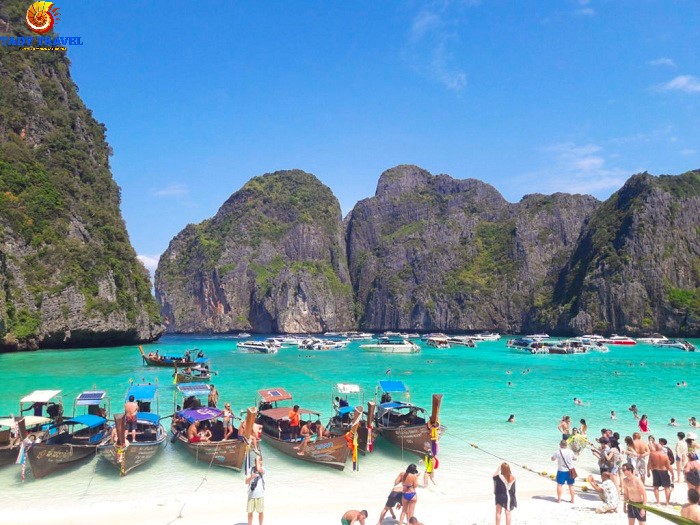 3. West Railay Beach, Krabi
The beautiful West Railay beach, located between the two cities of Krabi and Ao Nang, has huge limestone rocks that are likened to beach guards, and attracts climbers from all over the world. Due to steep and high limestone rocks separating the beach from the mainland, to visit this most beautiful beach in Thailand, visitors can only go by boat.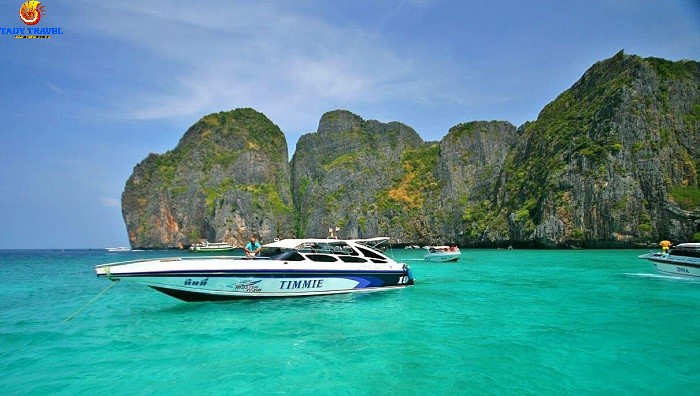 4. Chaweng Island, Koh Samui
Lush green palm trees, golden sand and clear blue water have created a romantic and peaceful picture on Chaweng Island. Besides, this beautiful Thai beach also has lively bars in the North, and many resorts with different prices for visitors to choose.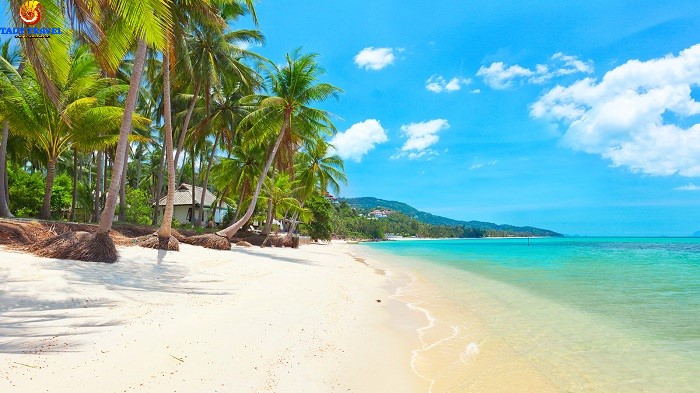 5. Mai Khao Beach, Phuket
Mai Khao is the longest beach on Phuket island with golden sand stretching over 11 km. This place is a popular tourist destination all year round, especially between November and February because this is the time when sea turtles visit the sand to lay eggs. This is one of the most beautiful beaches in Thailand that is loved by many people.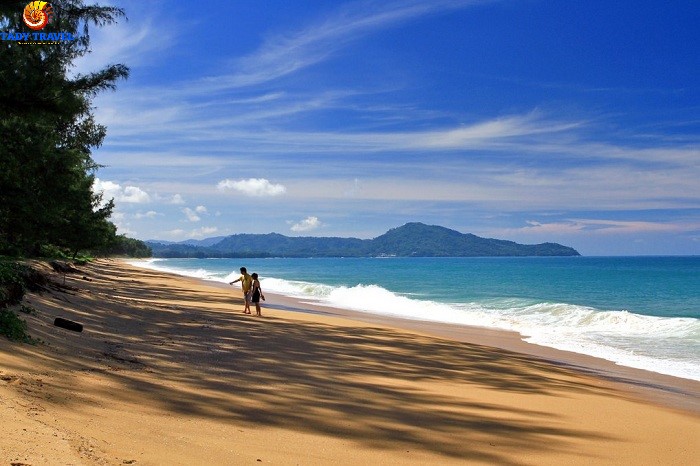 6. Laem Singh Beach, Phuket
Laem Singh is a favorite destination for tourists as well as locals. Surrounding this beautiful beach are rich vegetation and lush vegetation. To explore Laem Singh, visitors can only walk on a narrow path.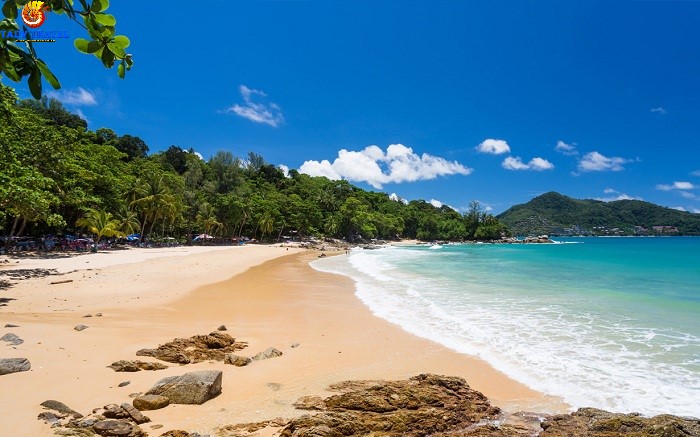 7. Koh Ngai Island, Krabi
Ko Ngai Island is one of the most beautiful beaches in Thailand with rich flora. This place is an ideal place for diving or kayaking. Besides, with the sandy sea area, Ko Ngai is also a safe place for children.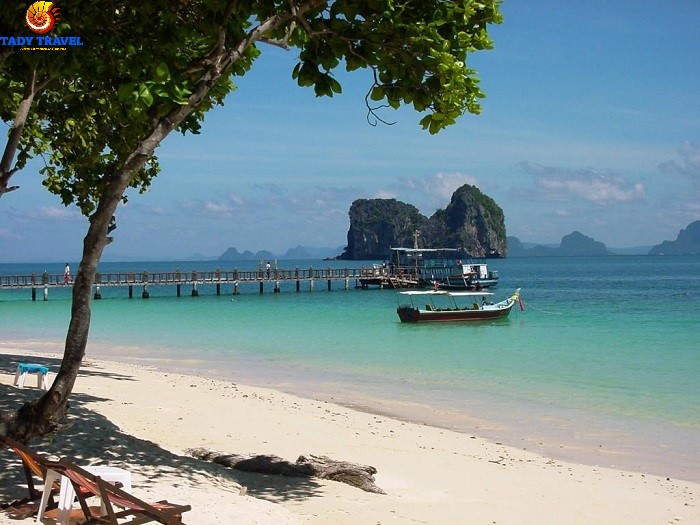 8. Hat Kuat, Ko Pha Ngan
Ko Pha Ngan is a famous place with Full Moon Party taking place every month. Besides, there is also Hat Khuat beach, the north of the island is rated as one of the best places in Thailand to sunbathe, and to visit this wonderful white sand beach, visitors can take a boat from Chalok Lam to reach here.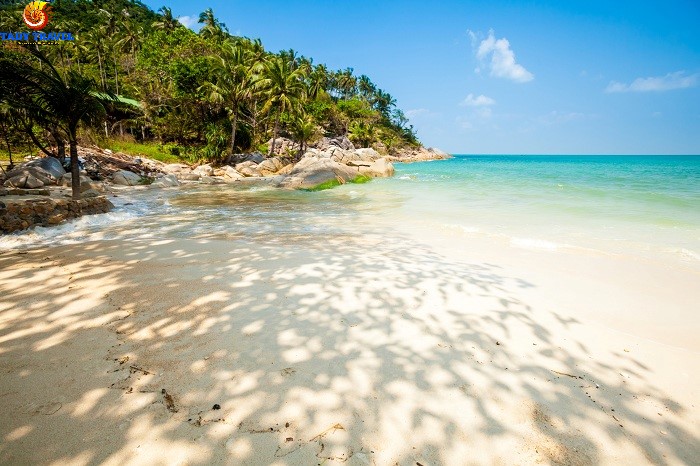 9. Sunrise Beach, Koh Lipe
Sunrise Thailand beach is about 2 km long and always full of sunshine from early morning. As the name implies, this beautiful beach is the perfect place to watch the sunrise.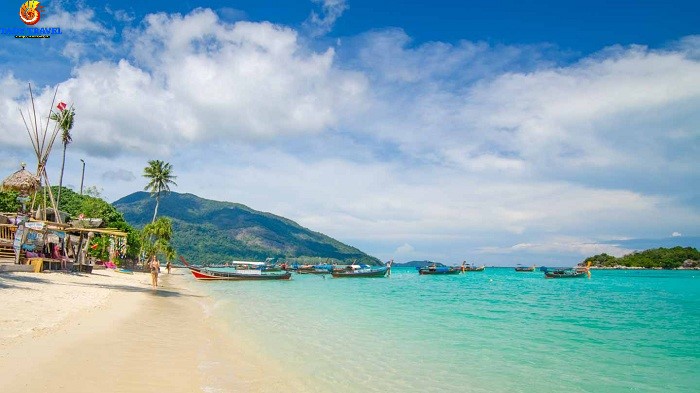 10. Koh Lanta Yai Island
Koh Lanta Yai is the most popular tourist attraction in Koh Lanta, featuring calm waters, 5-star quality beaches and resorts ranging from simple and affordable to lavish and expensive. To get to Koh Lanta Yai, it takes about an hour by boat from Krabi.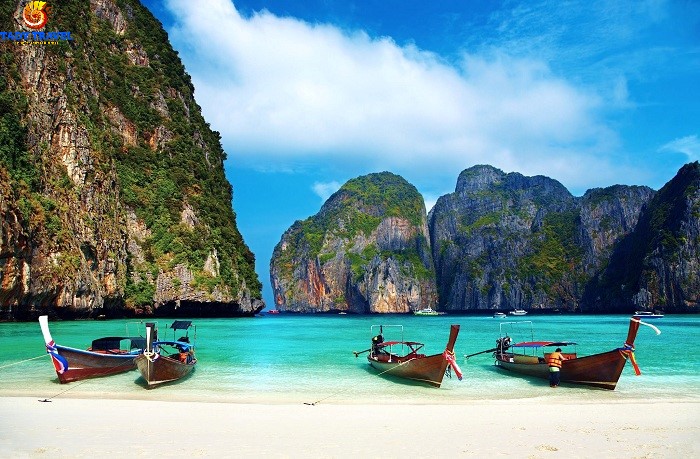 11. Similan Islands
This archipelago of Thailand is located in the Andaman Sea, famous for its unspoiled beauty and tranquility. This is also one of the world's famous diving spots.