It can be easily affirmed that Pho ( rice noodle soup) is the most famous Vietnamese dish as well as the world's best known. However, in Vietnam, there are still countless traditional dishes that have their own characteristics and flavors. The dishes are equally sophisticated as Pho from the way it is processed, the ingredients, the way to enjoy… and the deliciousness. Recently, according to the travel site The Culture Trip, there are 11 dishes listed as delicious as Pho in the eyes of foreign tourists. And that list is as follows:
1. Quang Noodles
The Culture Trip highly appreciates this dish thanks to its "appealing ingredients, rich combination of spices and complete nutrition". Noodles of Quang noodles are usually made from finely ground rice flour and coated in thin layers, then sliced ​​into flat, even fibers.The noodles are raw vegetables below, and are boiled pork or boiled shrimp, roasted chicken on top. Sprinkle a little more roasted peanuts, green onions and pour thick broth into the last bowl of round noodles.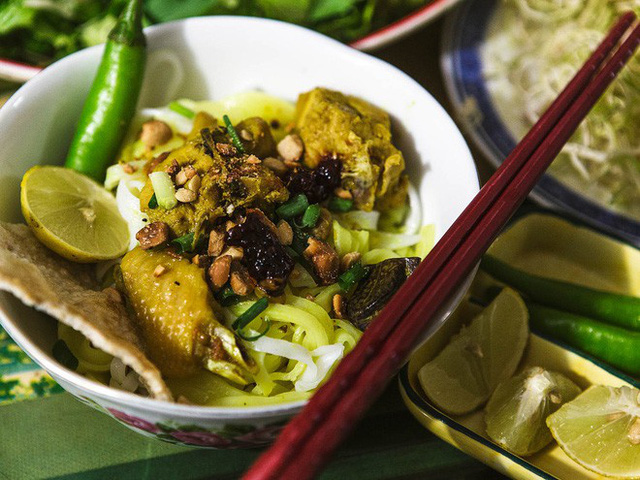 Watch this video for amazing food in Vietnam

2. Braised beef
"Braised beef is only really delicious when eaten with rice or bread", this site has commented. Beef is marinated in a mixture of fish sauce, sugar and a few special local spices, then simmered for 2-4 hours, until the meat is soft and sweet, melts when pressed with a spoon and can be enjoyed. . In some places in Vietnam, braised beef can also add carrots and potatoes to the dish for more nutrition and less nausea.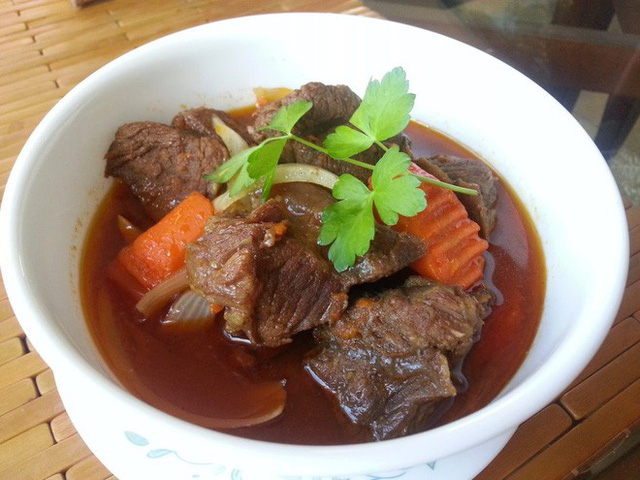 3. Hue beef noodle soup
Like Quang noodles, the name "bun bo Hue" is named and originated in Hue. The traditional dish has the main ingredients are vermicelli, beef, pork leg, and the typical broth that according to this site is: "We cannot analyze the spices put in it. ". And over time to enrich this Hue specialty, the Vietnamese also add rare beef, crab cakes, and other ingredients depending on the taste of the cook into the vermicelli bowl.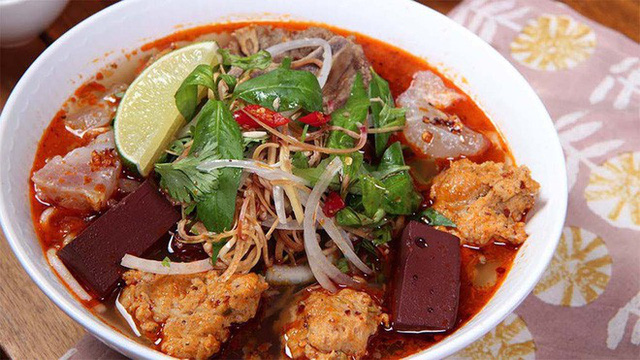 4. Fried spring rolls (or spring rolls)
Of course, it is impossible to forget fried spring rolls in this list – fried dishes have always been present in the trays of Vietnamese people for generations. It has never been really boring or forgotten. In each region, spring rolls have different variations. For example, some places use shrimp, ground pork, pickled vermicelli, wood ear, and shiitake mushrooms as the main ingredients. Some places specialize in seafood ingredients, even vegetables (vegetarian spring rolls). Regardless of the variation, fried spring rolls (spring rolls) also satisfy diners: easy to eat, familiar with the mouth, bold in taste.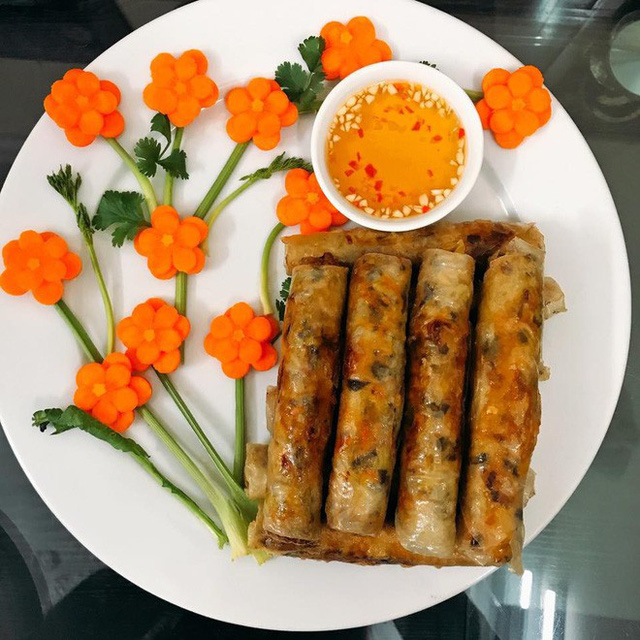 5. Pancakes
Foreigners often call "banh xeo" "ban say-o" because they can't pronounce the word "xeo" in Vietnamese. The Culture Trip website said that banh xeo is loved by foreign tourists thanks to the strange combination of the greasy taste of flour.  Next, you feel the taste of bean sprouts and the sweetness of shrimp – meat. The best banh xeo is when rolled in rice paper rolls with raw vegetables of all kinds, dipped in a bowl of sweet and sour fish sauce, which each restaurant "has its own recipe". A meal is a piece of banh xeo, priced from 20,000 to 40,000 VND, diners can also eat banh xeo dipped with fish sauce without any rolls.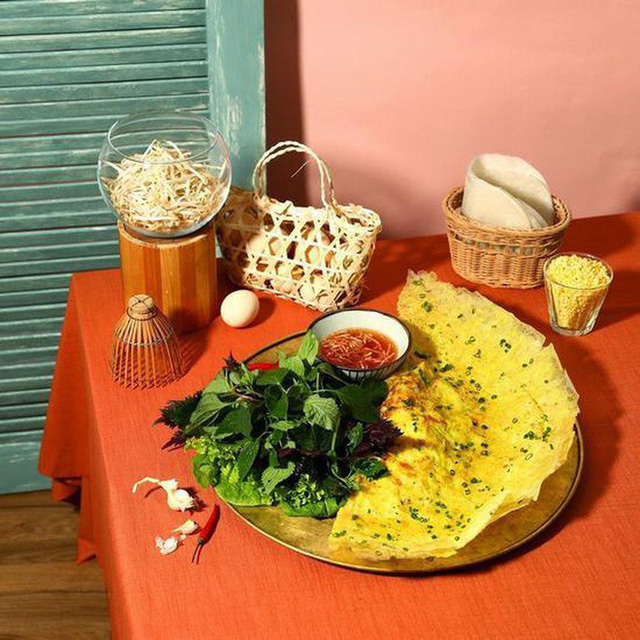 6. Broken rice
This is a specialty dish in the South of Vietnam, and is also one of the most popular rice dishes. A standard plate of broken rice (somewhere called a "rice plate") includes enough grilled ribs, skin, rolls and eggs to eat with rice. To add more nutrition to this rice dish, some restaurants replace the cooked rice with cracked rice grains and add boiled vegetables for diners. Visitors can easily find famous broken rice shops in the city. Ho Chi Minh City, Hanoi, Da Nang…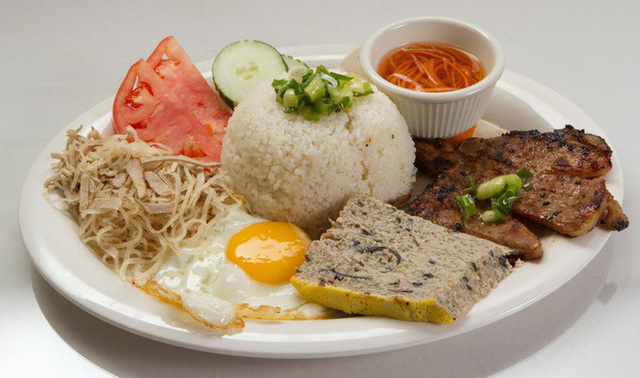 7. Bun Cha
Continuing to name another noodle dish on the list, this is also a famous traditional dish in Hanoi. The ingredients are very simple: the meat is marinated in spices and grilled over charcoal. It is served with vermicelli and chili garlic fish sauce. In addition, to relieve boredom, diners can eat bun cha with kohlrabi, carrots soaked in vinegar.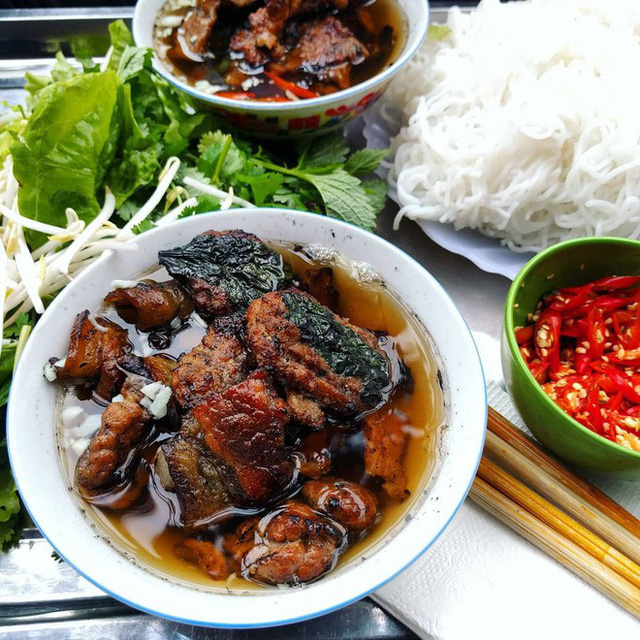 8. Spring rolls
Many foreign diners confuse spring rolls with fried spring rolls because they are all rolled with vegetables and meat inside, the only difference is that they are not fried, but that is not the case. Ingredients in spring rolls include vermicelli, roasted pork, carrots, cucumbers, raw vegetables and boiled shrimp. All rolled in with a thin layer of rice paper rolls, dipped in sweet and sour fish sauce or soy sauce is the perfect, cool dish for the summer.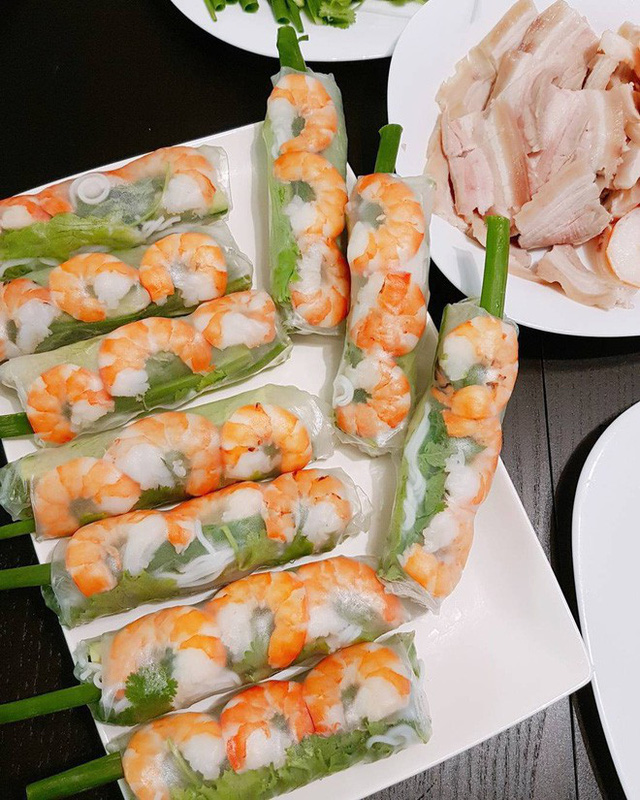 9. Fried dough
Fried dough is a very popular street food in Saigon and some southern provinces of Vietnam. It may look fancy on the outside, but the ingredients for this dish are extremely simple: it consists of boiled flour cut into bite-sized squares, stirred in a pan with eggs, served with pickles (sliced ​​sour vegetables soaked in vinegar) ). Fried dough is street food and the best fried dough restaurants are only available on the sidewalks. This will certainly be an experience that visitors will not forget.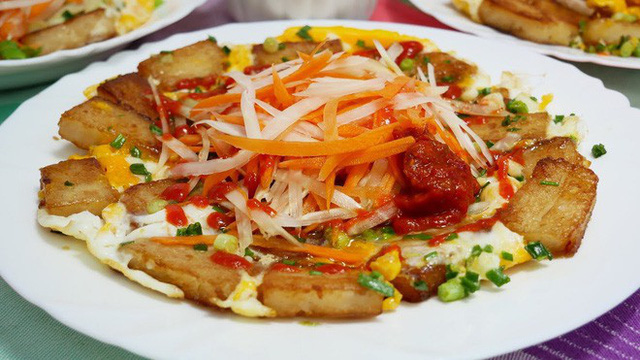 10. Hanoi fish cake (La Vong fish cake)
Anyone who has had the opportunity to enjoy La Vong fish cake dish will not be able to forget the taste of greasy, fragrant fish cakes mixed with the aroma of basil, the crispiness of roasted peanuts… Different from other types of fish. Other dishes made from ground meat with flour, "Hanoi cha ca" (or La Vong fish cake) are pieces of freshwater fish marinated with galangal juice, turmeric, shrimp paste, sugar, batch and then lightly grilled. Then continue to "fry" on the pan with basil, green onions and vegetables served with assorted vegetables. Served with vermicelli and shrimp paste, roasted peanuts, La Vong fish cake is indeed a famous dish in Ha Thanh land with foreign tourists.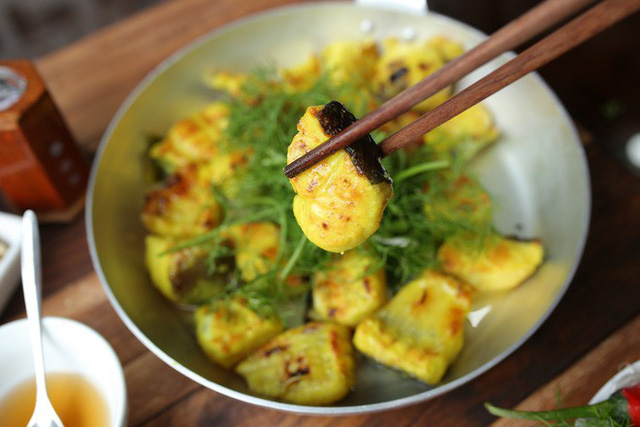 11. Fried squid
Based on the rich source of fresh squid along the coast, fishermen in the central provinces have "invented" fried squid for a long time, famous in provinces such as Quang Ninh, Hai Phong, Da Nang, Nha Trang… Simply fresh cuttlefish cut into bite-sized pieces, rolled in seasoning flour or covered with egg powder, deep fried in oil. When eaten with sweet and spicy chili sauce or well-prepared fish sauce, fried squid can be eaten all year round without getting bored!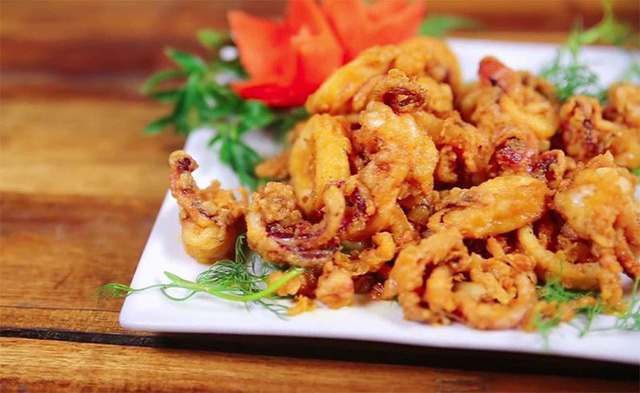 Regardless of the dish, the 11 dishes mentioned above along with pho have made Vietnamese cuisine more and more famous around the world. You can note down these amazing foods for your trip to Vietnam.